Two Arburg injection moulding machines – Offer 01/2022
available from week 26 / 2022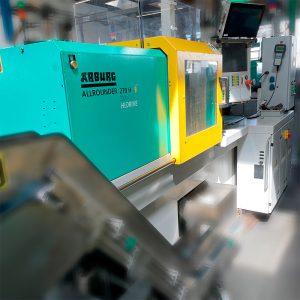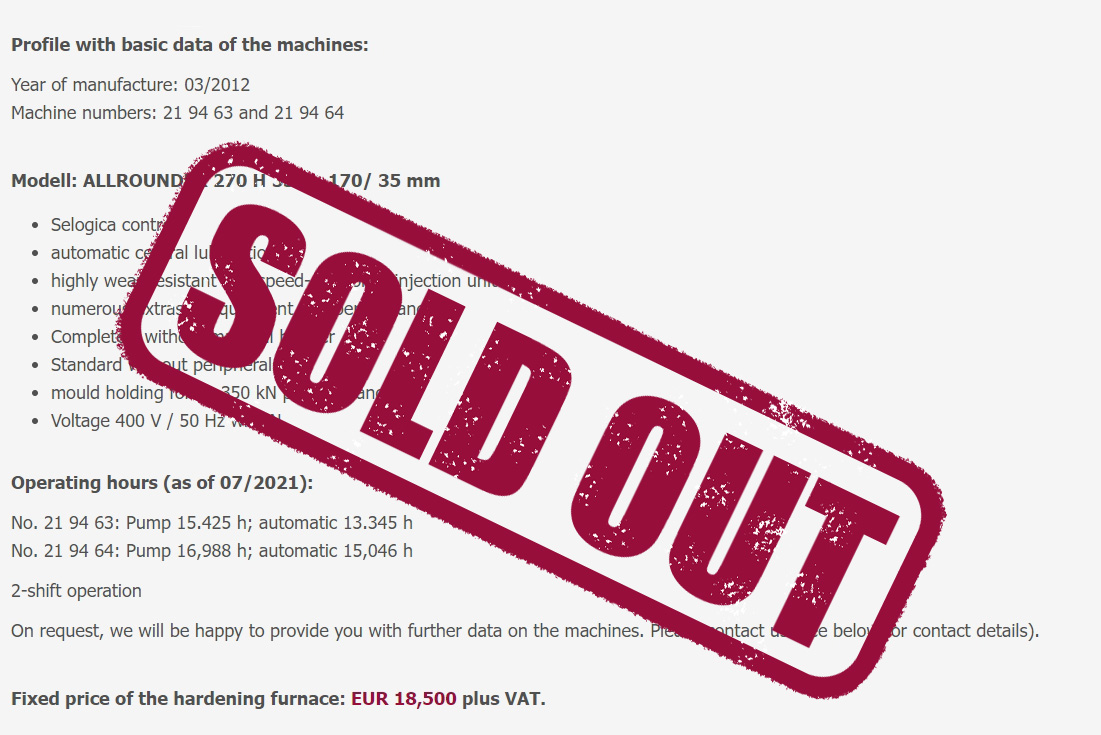 All ex works or free suitable truck, cleaned, excl. transport, load securing, transport packaging, transport insurance and customs clearance.
Warranty: none, bought as seen
Condition: well-kept, according to age
Payment: immediately (by credited bank transfer)
Account:
Stadtsparkasse Mönchengladbach-Wickrath
BIC: MGLSDE33
IBAN: DE25 31 05 00 00 00 00 01 03 30
The machines can be inspected during operation by appointment. The machines cannot be handed in early compared to the above-mentioned delivery week. Reservations are possible for a limited time against a deposit of 10% of the purchase price. Visiting invitations for entry into Germany are not possible.
If you are interested, please contact Mr. Albert Schouten
fon: +49 (0) 21 66 / 95 22 – 84
fax: +49 (0) 21 66 / 95 22 – 684
mail: aschouten@b-plastic.com