Development and construction
A driving force for innovation at b-plastic is the close interaction of motivated specialists from the technical, production, sales and customer-oriented departments in projects, continuous improvement processes and daily cooperation.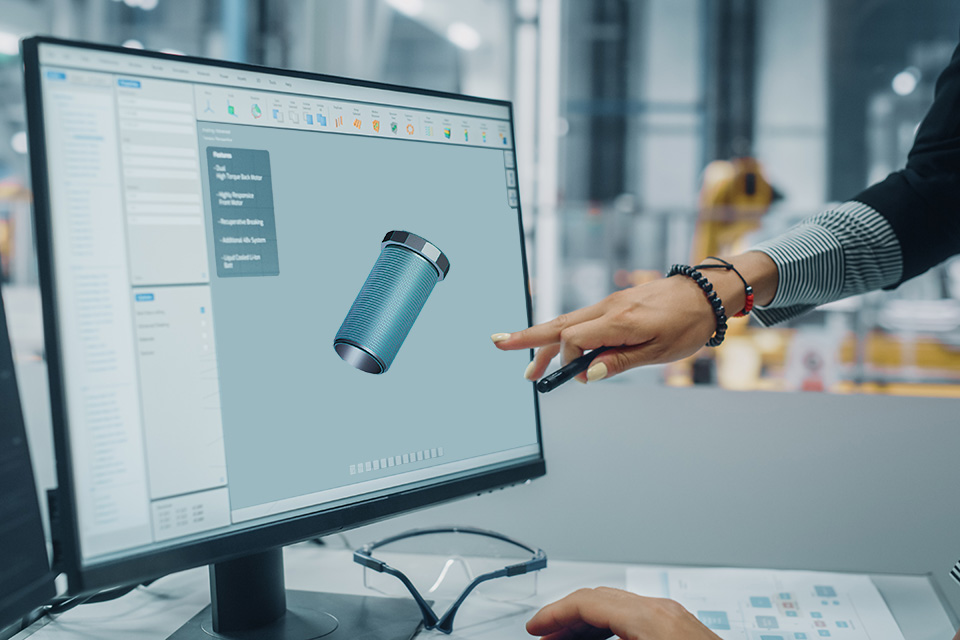 For example, when it comes to production techniques, manufacturing processes or material coordination for products, developers and designers, toolmakers and process mechanics are in constant exchange with each other
Development in this context is not just the one-off development of new products, but rather a permanent, iterative and cross-system process towards a "better" product, which, for the benefit of our customers, includes the product and the complete production process.
Exchange of experience, combined with modern working tools and continuous training and further education, ensure constant product development and progress in production technology in the area of our product range. New products are consistently created, existing ones are optimised and production techniques are improved on a broad basis.
This "know how" is of particular benefit to projects in which customised products are manufactured that are in the core area of our manufacturing techniques. Here we can offer our customers clear advantages.
Some technical features at a glance:
Powerful modern equipments
2D + 3D design
Filling and holding pressure simulations
Photo-realistic reproduction (rendering)
Construction of freeform surfaces
Motion simulations
Customer data can be processed via standard exchange formats, e.g. IPT, STEP, IGES, SAT, DWG, 3DS, ProE, CATIA